Fun Stuff
Welcome to the lighter side of life within the HW WAF group!
Why not browse our popular Word of the Week and Scots Word of the Week archives to learn some fascinating facts and increase your scrabble prowess at the same time!
You can also read about our globetrotting adventures in the travel section, and see our photographs from the exotic locations that we've been lucky enough to visit on conference trips.
If you're planning a visit to Edinburgh, and looking for suggestions of fun things to do, visit our resources section where you will find external links to some useful tourism sites.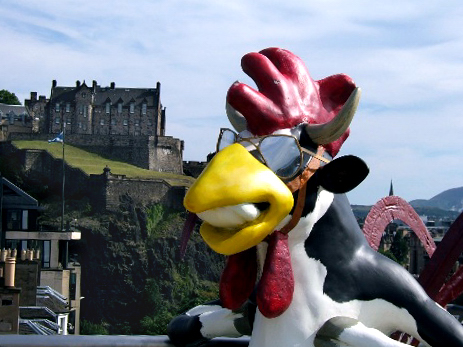 The Edinburgh Cow Parade in 2006
- Imaginative decorative cows were hidden all over the city!
Just for fun
A little peek into the lighter side of life within the Heriot-Watt Waves & Fields group.
Word of the Week:
Gallivanting
Or: